In September 2021 the United Kingdom experienced a dramatic consequence of Brexit: there are not enough lorry drivers to supply the petrol stations with petrol. This has triggered a fuel shortage that has paralysed the big cities and sparked a big socio-political crisis.
The recent petrol shortages have severely impacted the everyday lives of the British population, caused a rush to the filling stations and created a great deal of uncertainty about Christmas logistics. In response the government has agreed to extend the licenses of those "expiring between 27 September 2021 and 31 December 2021, and extend their validity until 31 January 2022". [1] There is no doubt that if we were experiencing a coffee shortage, (just before the start of the Pumpkin Spice Season), panic would probably take over the streets and large swathes of the population would be struggling to cope, lifelessly looking for a sip of that precious drink that keeps us and our businesses alive. Coffee is the third most popular drink worldwide after water, [2] with around 2 billion cups consumed every day [3] and between 400 – 500 billion cups of coffee drink types consumed each year. [4] The link between petrol and coffee is that after petroleum, coffee is the second most traded commodity after crude oil, with the coffee industry being worth $102.15 billion in 2019 and estimates of the global coffee market ranging up to $155 billion by 2026. [5]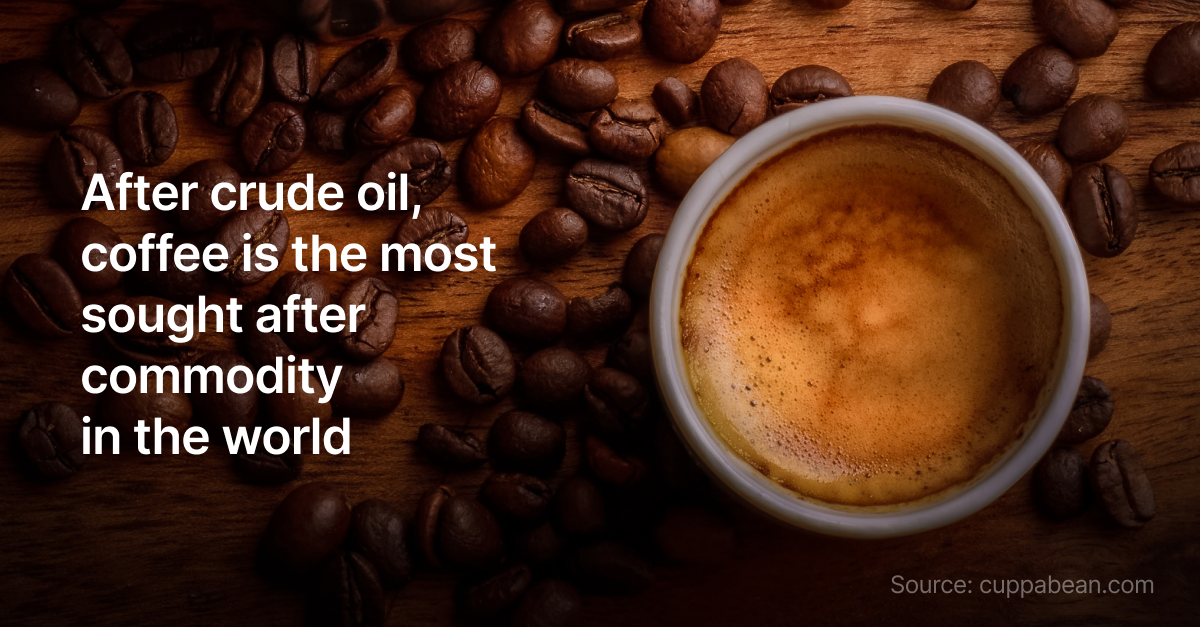 High street café culture has continued to boom with 16% of the population visiting a café on a daily basis. However, coffee has been an essential part of people's lives since ancient times. First known in Europe as Arabian Wine and banned in the Middle East for a number of decades due to its stimulating effects. Even Bach wrote a coffee cantata in 1732, essentially normalising coffee consumption. [6]
Coffee's prevalence in our world cannot be overstated. Whether it is a home brewed cup or grabbed on the go, the average coffee drinker in the UK has at least 2 cups a day. We now drink approximately 95 million cups of coffee per day, [7] spending around £4bn only on coffee in 2020. [8] The USA, Germany and France account for 40% of coffee imports while other countries racking up the largest amount of coffee bean exports include Brazil, Colombia, and Vietnam at 53% of total exports. [9] The developing countries that account for 90% of coffee production, [10] have had many issues to do with adjustments to climate change, the coronavirus pandemic, and labour shortages. With the pandemic's effects on the coffee industry still in full force and climate change projected to get worse in these exporting regions, many argue that the world is on the cusp of a coffee crisis. Does it sound like the fuel crisis? In an ever-changing world of uncertainties, small and medium-sized businesses need to prioritise financial security to survive any future crises. Luckily there are fresh solutions to help coffee growers overcome these challenges, with Stenn offering invoice financing solutions to speed up cashflow.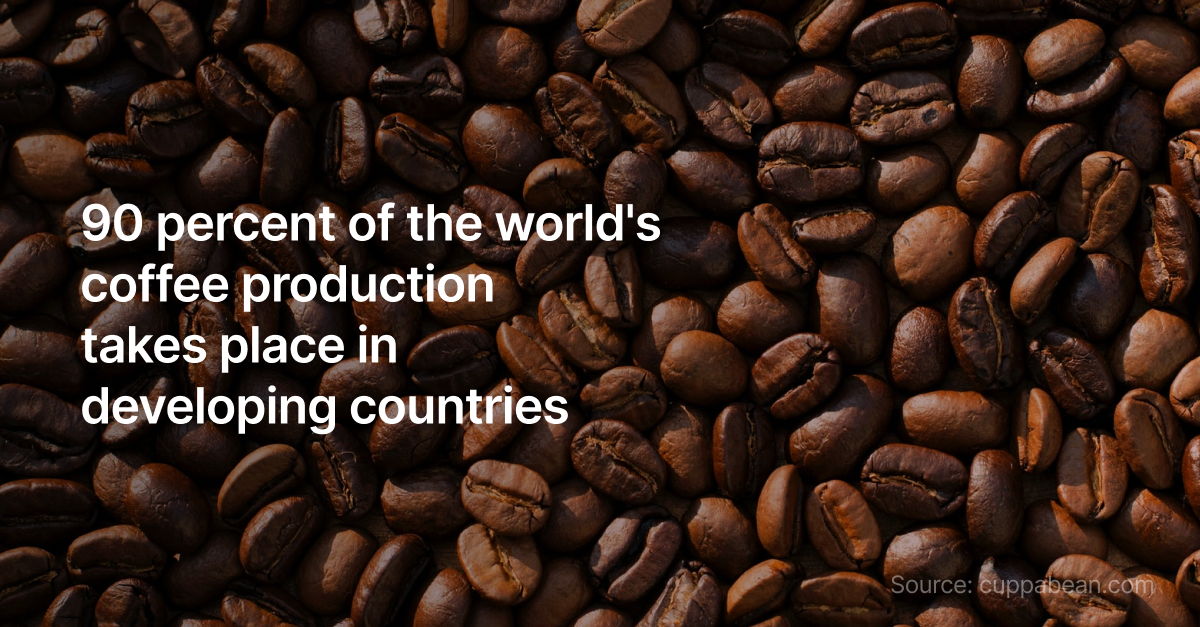 Now coffee prices continue to fluctuate, with current prices below what many farmers need to break even. Many farmers have thus been forced to replace their coffee cultivation with the growth of other crops like bananas to sustain themselves and their families. This poses a threat to the future of the coffee industry and could result in future coffee shortages likely to be exacerbated by climate change and consequences of the COVID-19 pandemic.
Coffee lovers celebrated International Coffee Day on the 1st October. This gives us the opportunity to see how valuable the coffee industry is to us all and as coffee lovers, can help the industry and raise awareness for the plight of coffee growers. Stenn's invoice financing solutions bridge the 30-120 days wait for payment by covering the export cost to coffee growers. By freeing up cashflow our clients and their businesses can plan effectively for the future, as well as increase financial security for their business.
> Do we finance coffee?

Interested in more industry news?
Follow us on LinkedIn, Facebook, Twitter and YouTube!

Sources:
businessleader.co.uk
haleysdailyblog.com
britishcoffeeassociation.org
roastandpost.com
cuppabean.com
news.wosu.org
ceutagroup.com
hospitalityandcateringnews.com
trademap.org
cuppabean.com