Supply Chain Issues Can Lead to Shortages
In September 2021, UK news reports of a lack of HGV drivers triggered the panic buying of fuel. This panic buying - coupled with supply chain issues caused by the driver shortage - caused thousands of filling stations to run out of fuel.
The petrol supply shortages were only temporary but they affected British consumers significantly. Many consumers bought excessive amounts of fuel because they anticipated a mass shortage. Numerous petrol stations were selling out of fuel only hours after receiving deliveries. This meant many drivers would sometimes queue for hours to fill up their tanks, only to find out there was no fuel. This caused a great deal of uncertainty for the population.
The causes of these fuel supply problems were widely discussed in the media. Many analysts linked the crisis to Brexit because EU countries did not experience a similar fuel supply problem. This was attributed mainly to the flexibility of working within the European Single Market, which the UK is no longer a part of. The UK's withdrawal from the EU led to IR35 tax changes making it more difficult and costly for EU drivers to work in the UK.
In response, the UK government extended HGV driving licences (expiring between 27 September and 31 December 2021) until 31 January 2022.[1]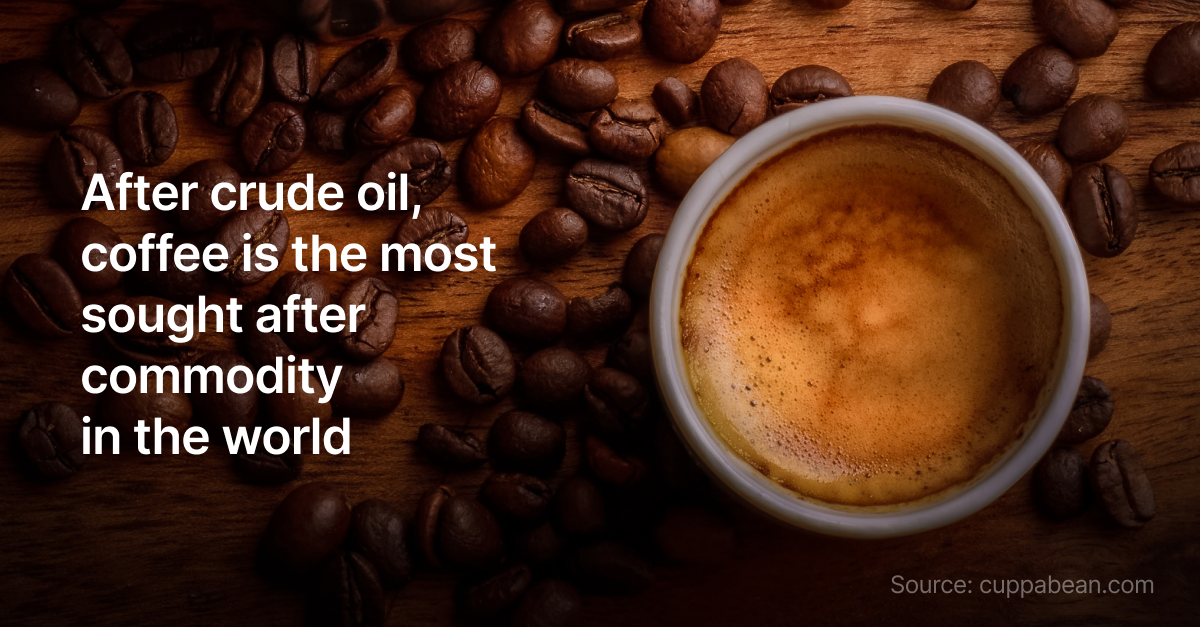 What if There Was a Supply Shortage of Coffee?
The public response to the fuel supply chain shortage was one of confusion and panic. Once the public is in such a state, governments and media mustn't stoke the fire. Reassurance - backed up by credible data and information - is what eases concerns.
This led us to wonder what the public reaction would be to another type of supply shortage. We were curious about how the public would react if there were a shortage of coffee rather than petrol.
Coffee is a precious and popular commodity. In fact, it's the second most-traded commodity after crude oil.[2]
Here are some facts about coffee:
It's estimated that every day, 2 billion cups of coffee are consumed, with 95 million cups in the UK alone.[3]
Approximately 400-500 billion cups are consumed yearly.[4]
In the UK, £4 billion (GBP) was spent on coffee in 2020.
Coffee is the second most-traded commodity after crude oil.
The coffee industry was valued at $102.1 billion (USD) in 2019.
The industry is expected to reach a valuation of $155 billion (USD) by 2026.[5]
Roughly 16% of people worldwide visit a café every day.
Coffee was once banned in the Middle East due to its stimulating effects.[6]
The US, Germany and France account for 40% of coffee imports.
Brazil, Colombia and Vietnam are among the largest Exporters.
LDCs (less-developed countries) account for 90% of coffee production.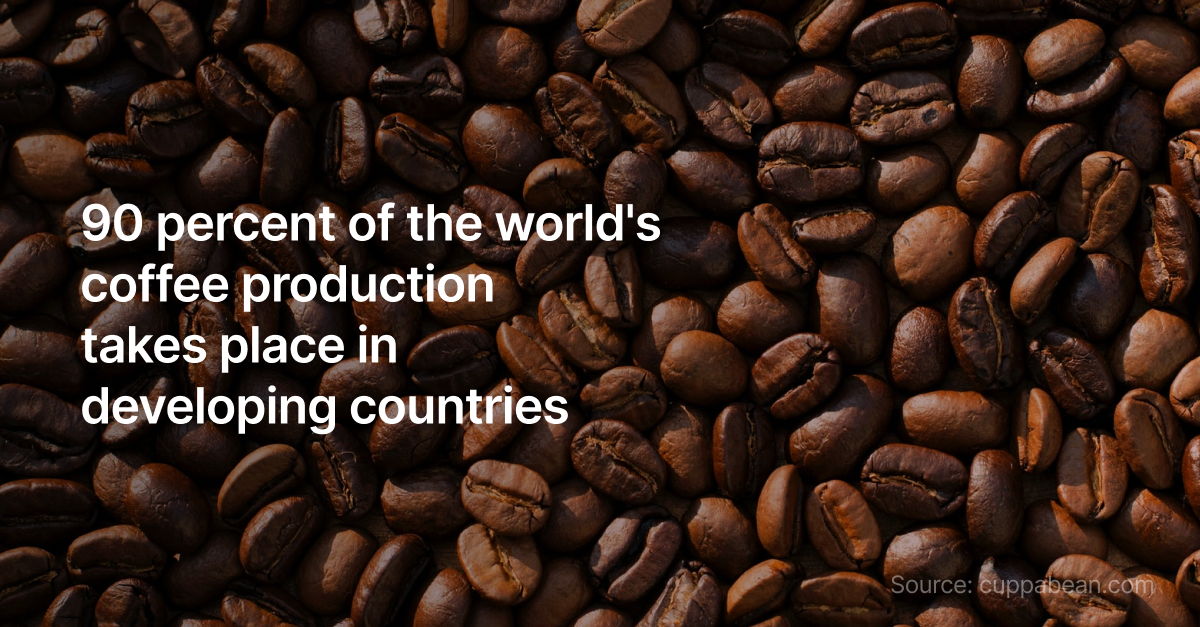 What State is the Coffee Industry In?
Time has shown that coffee - and the industry - is not losing popularity anytime soon.
However, the Covid-19 pandemic has had - and is still having - an effect on the industry. Climate change is also projected to worsen in regions where coffee exports are high. This could potentially result in future shortages. As a result, many argue that the world is heading towards a 'coffee crisis'.
Will this potential crisis be less or more devastating than the fuel crisis? That remains to be seen but the world is still adapting post-Covid and a looming recession is likely, which explains why many companies fear the worst.
Financial Concerns of a Coffee Shortage
One of the biggest concerns - especially for small and medium enterprises (SMEs) - is financial security.
Coffee prices continue to fluctuate, with current prices below the break-even point for farmers. Many are now growing other crops in an attempt to become more financially stable.
The 1st of October is International Coffee Day. This presents a perfect opportunity to recognise the value of the coffee industry. Perhaps we can all spare a thought for the coffee growers and Exporters across the world who work tirelessly to make this drink so accessible. There could be challenging months and years ahead for these people.
Luckily there are solutions out there to help companies overcome these financial obstacles. One of the fastest and most effective solutions to unfreeze working capital and steady cash flow is invoice financing.
In international trade, it's common for Exporters to trade with Importers using deferred payment terms. This means Exporters must often wait between 30 and 120 days for payment as Importers typically use this window to distribute and sell the goods before paying an invoice. This can leave Exporters going months without essential working capital to cover expenses and wages.
Invoice financing (also known as invoice factoring) bridges this pay gap. To find out more click here.
> Do we finance coffee?
Sources:
businessleader.co.uk
haleysdailyblog.com
britishcoffeeassociation.org
roastandpost.com
cuppabean.com
news.wosu.org
Ceutagroup.com
Legal information
©Stenn International Ltd. All rights reserved. Any redistribution or reproduction of part or all of the contents in any form is prohibited other than the following:
You may copy the content to your website page but only if you acknowledge this website as the source of the material and provide a backlink to this article.
You may not, except with our express written permission, distribute or commercially exploit the content in any other way.
Disclaimer: The above article has been prepared on the basis of Stenn's understanding of the subject. It is for information only and doesn't constitute advice or recommendation. Whilst every care has been taken in preparing this article, we cannot guarantee that inaccuracies will not occur. Stenn International Ltd. will not be held responsible for any loss, damage or inconvenience caused as a result of anything published above. All those applying for credit should seek professional advice when doing so.