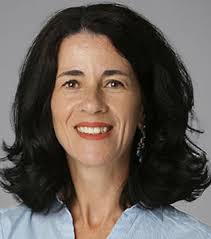 London, July 1, 2018 — Stenn International, a UK-based trade finance provider specialized in cross-border funding, has named Celine Hartmanshenn as Global Head of Credit, effective today. In this role, Ms. Hartmanshenn will be responsible for managing the credit risk portfolio at Stenn, a fast-growing specialist in accounts receivable and purchase order finance for international trade, operating across the globe. She will be based in New York and London.
Ms. Hartmanshenn brings to Stenn over 25 years of experience in managing global teams and portfolios, setting strategies and risk appetite for products, countries and industry sectors. Most recently, she served as Chief Credit Officer at AIG, leading their global credit function for the Trade Credit division, responsible for the strategy, measurement and management of aggregated risks to ensure quality of the portfolio. Ms. Hartmenshenn began her career in export credit underwriting at Coface in France before taking on leadership positions at Coface North America, most recently as Head of Risk Underwriting for the Americas.
She holds a Master in International Business from European Business School and is a Credit Manager by AFDCC, the French Association of Credit Managers.
"I am thrilled to join Stenn," said Ms. Hartmanshenn. "This dynamic company is putting itself at the forefront of cross-border trade financing. Together we will grow the Stenn portfolio to serve an expanded number of exporters and buyers with financing solutions for their international supply chains."
"Celine's expertise and experience in assessing credit risks will be a tremendous asset to Stenn as we expand our cross-border financing in new markets and to new clients," said Gregory Karpovsky, Chairman of Stenn International. "We take great pride in our market knowledge and commitment to optimizing the credit facilities we can provide to our clients. Celine is a welcome addition to our team of trade finance experts."
Media contact: Katie Newton | katie.newton@stenn.com
About Stenn International
Stenn International is a UK-based, non-bank trade finance provider specialized in cross-border trade. Stenn's trade finance solutions are comprehensive and can be combined to cover the entire supply chain from purchase order to delivery of goods. Innovative practices allow Stenn to finance in sectors and geographic regions currently unserved in global trade. The company operates globally with offices in Los Angeles, Dallas, New York, London, Hamburg, Stuttgart, Singapore, Hong Kong, Shanghai, Guangzhou and Chongqing. Learn more at www.stenn.com.